It is almost Halloween, my favorite time of the year so I'm going to have a "Giveaway"
The rules are very simple:

1. Become a follower and say you did in a comment. If you already are a follower, just say it in a comment. This will count for 1 entry.

2. If you write on your blog about this give away, leave a second comment to say so. This will also count for 1 entry.

If you do 1 and 2 then you have 2 entry's.
Please include a name and email address in your comment or make sure I can be in touch with you.

I will announce a winner on october 20.
The winner has 1 week to reply. If after a week I didn't hear anything I will draw a new winner.

The price: 5 charts with a haloween theme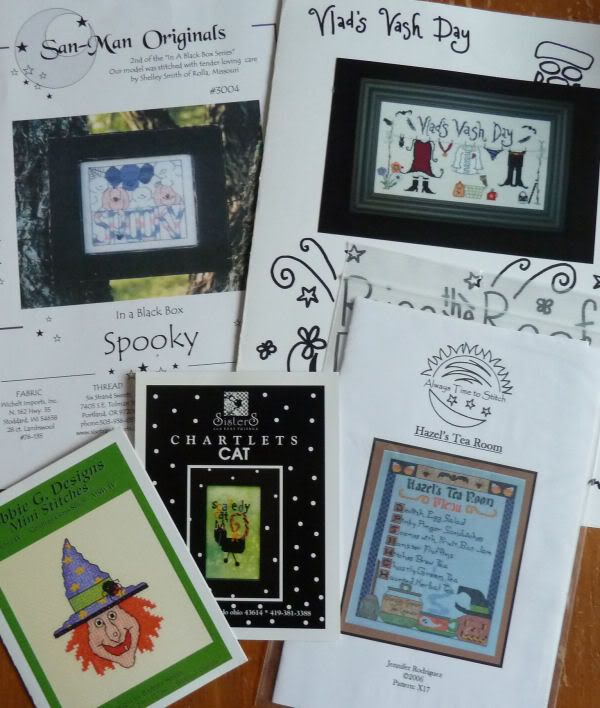 Witchie IV - Bobbie G. Designs
Cat - Sisters and best friend (with buttons)
Hazel's Tea Room - Always time to stitch
Vlad's Vash Day - Raise the Roof
Spooky - San Man Originals

Good luck everyone and thank you so much for visiting my blog !!