I haven't been posting much because of the weather here.
It is so hot and the sun burns when you are outside.
My potpourri quilt top is finsihed. I have sew the border around so I can sandwich the quilt, but before I do that I want to make a photo of the top. The problem is that I can't iron the top right now because my shoulders are giving me problems because of the fibromyalgia.
So I hope to take a picture of it next week and can show you how lovely the quilttop is.
Last week I orderd the latest two books of Kathleen Tracy:
Prairie children and their quilts
and
Remembering Adelia
Her first book: American doll quilts, that I also wanted was out of print but then I read a message from her and she was saying that her publisher still have the book as a digital version (PDF). So I bought that one and printed it out myself (total of 82 pages)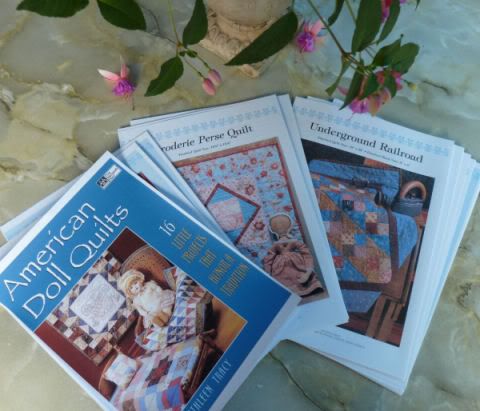 So now I have her 3 books and can make some little quilts with a "antique" look
The fuchsia on the table in the garden is blooming so beautiful
I love that color and the shape of the fuchsia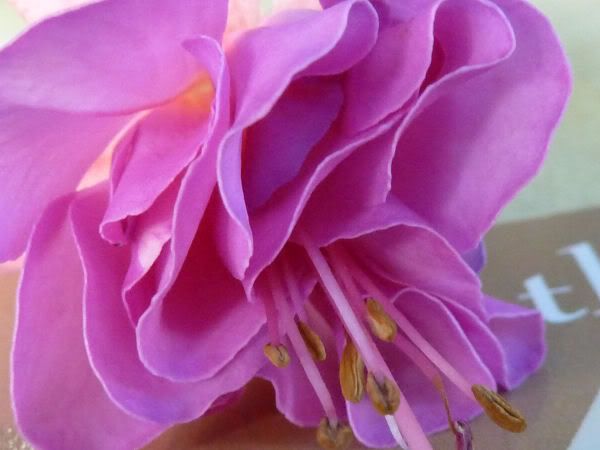 I hope you enjoy the summer !