On a Dutch website of a quiltshop you could buy fabric for making a quiltblock.
They send you some fabric and you can make a quiltblock which you chose yourself.
After you finish it you send the quiltblock back to the shop and they are going to make charityquilts with these blocks. They money is for a Dutch charityfoundation, called KIKA, that does research for treatment with kids with cancer. The charity quilts are going to give to these kids with cancer.
I have bought this fabric and I have made this block from it
My husband Michiel, who also quilt, have also made a quiltblock for this charity foundation.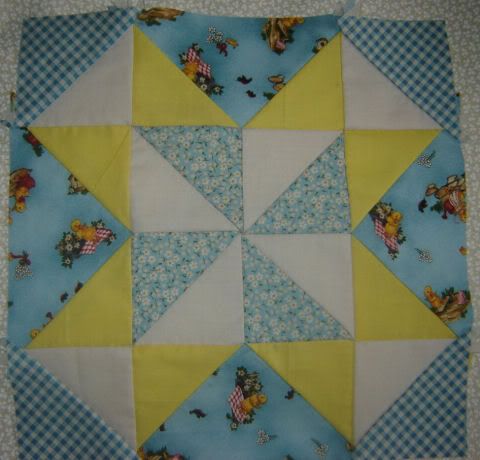 Thank you all for your comments !