A few weeks back I got from a friend some quiltmania's, I love those quiltmagazines. As a thank you present I was going to make a pincushion, but my husband Michiel said: "Is it alright if I going to stitch it? Then you can go on with the things you are making". Yes ladies ... my husband can do embroidery and he can quilt :-) And I'm very happy with him.
So when I found the pattern for the pincushion, some stitching fabric and the colors he began and after two days he had stitched the design. He even made the letter S, the letter from my friend Sylvia.
I found some lovely quiltfabric for the back and made it into a pincushion, so we both have working on it.
The fabric in the back I have use as the backside of the pincushion. The pattern is from Tralala and its called: Boite a boutons.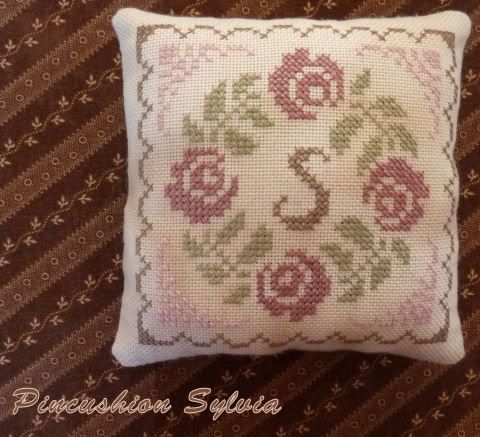 And today came a very nice present from the USA. Thearica send this after she had picked my name as a winner of her Fall-into-Fall give away. And look at what she send me ... she spoiled me
2 big knitting balls bouclé (this will be become a beautiful sharf)
2x yard of batik (love those colors)
and then 2 shelf sitters.
Do you see those shelf sitters, sitting on the knitting yarn, I never seen those overhere and I love them !!
Here is a closer picture of mister Timble ...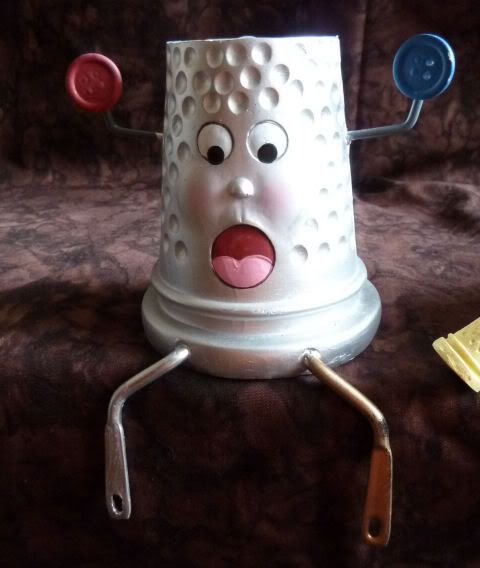 and then we have lady Pincushion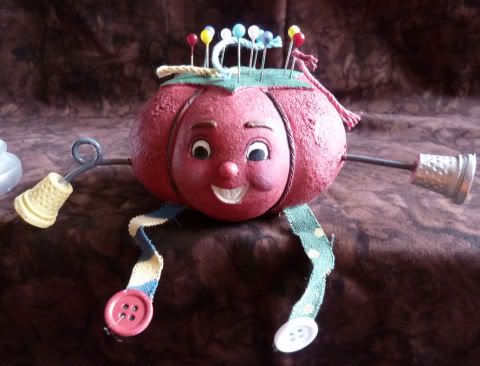 My birthday is next week but when I got this package today I did think that today was the big day LOL
Thearica thank you again !!!