Last tuesday we went to a city not far from us and there is a neeldleworkshop which has beautiful material. Lots of books/patterns/kits, all kind of threads, stitching fabric etc.
I didn't leave with empty hands :)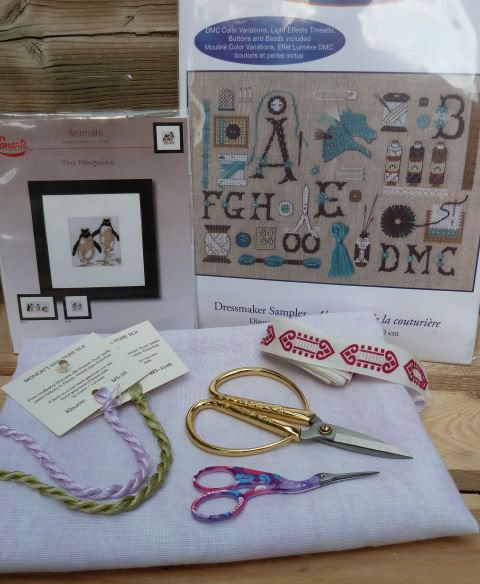 I saw a beautiful kit from DMC with blue and brown colors and I loved it, so I bought it, also a little kit from Lanarte with two penguins (my husband likes these animals very much).
Normaly I don't buy kits, only patterns but these two I realy liked.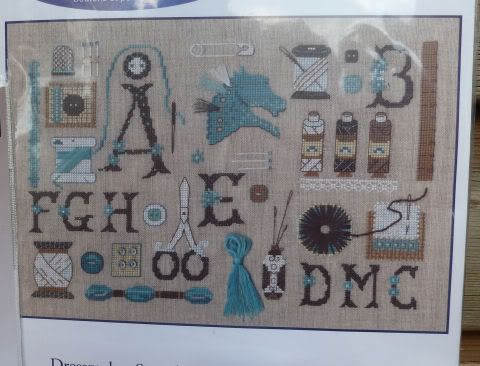 They also have a silk thread from China called Moncai's silk and I didn't worked with that thread, so I bought two skiens and now I can try and see how this thread works.
I also bought some painted stitching fabric (35 count, color light lila), some ribbon (for another sampler I will be working on soon) and two scissors.
I love thoses scissors !!!