A few days late but I didn't have the right color ribbon for the pinkeep.
This time I choose for a light yellow background so its looks as spring is in the air !
But as you now there can be alot of rain in april, still the birds are singing there song.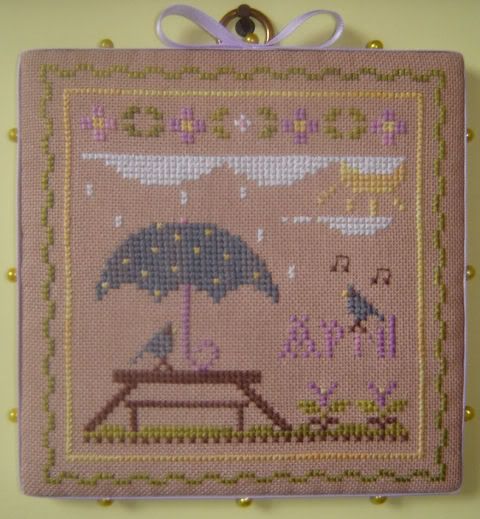 For they ones who celebrate easter