Since today the calendar is hanging. The only thing I must do is write down the names of the ones who have there birthday this month.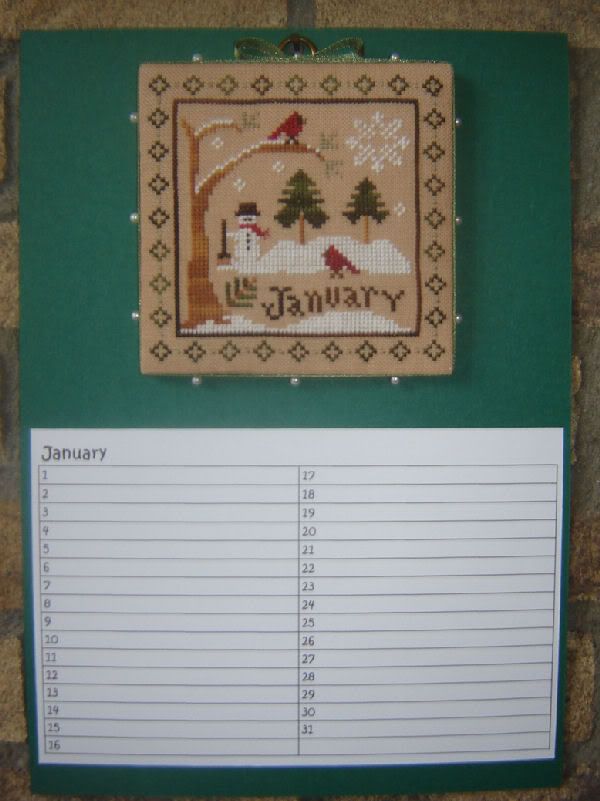 I have printed out a calendar which I glue to the green cardboard and the stitching part I have made into a pinkeep.
Last night we had some snow again and this morning the world was white again
On the callicarpa there are still a few purple berries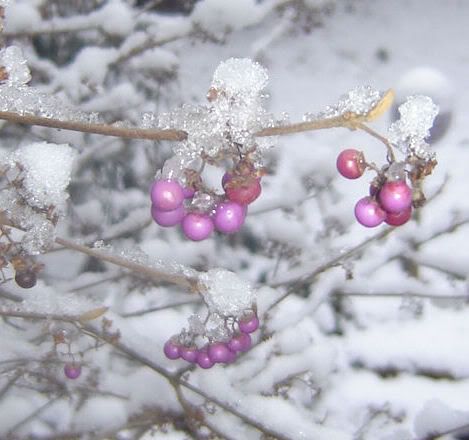 I love snow !!!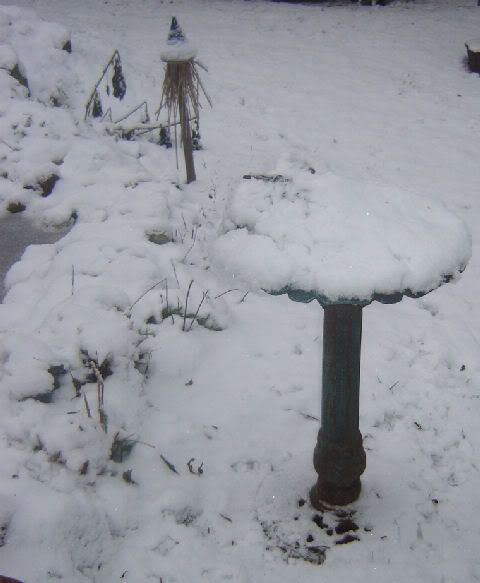 On our small pond there is a thick layer of ice