Yesterday (nov 2th) was my birthday and I had a wonderfull day !
Lots of visiting from my children, family and friends.
In between I had also some time to stitch on the last stitches of Gourmet garden
from Little House Needleworks and finished it before my visiters came.

The fabric was white, but then I dyed it in hip-rose tea
and there was a beautifull color lilac.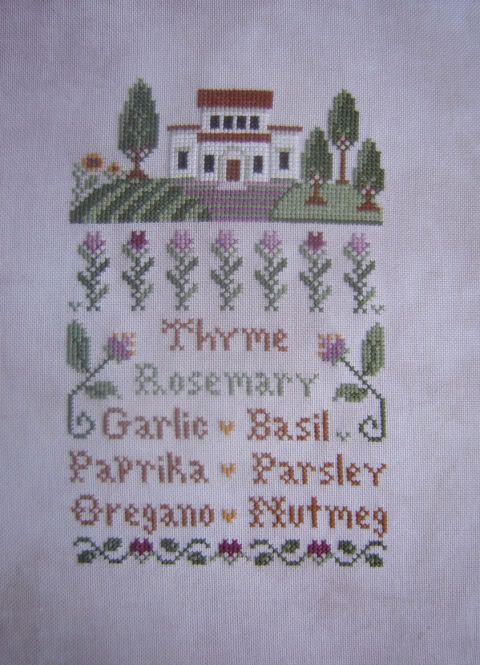 On saterday we had a wonderfull
samhain
(halloween).
It is one of the eight sabbats we pagans celebrate.
I never make photo's during our rituels, but I made one of the simple table decoration that was on the table during our samhain dinner.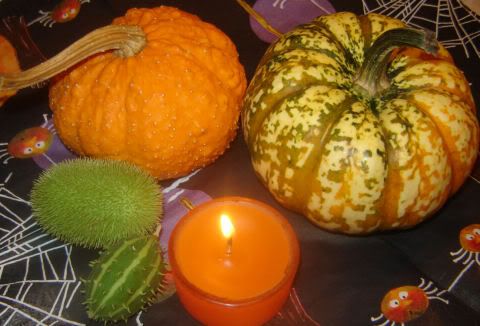 I also had baked some little pumpkin cranberrycakes which where delicious.