As you maybe know beside cross stitch I love to quilt.
For my birthday (which is november 2th) I already orderd some cross stitch patterns and threads, but they still didn't arrived.
My quiltbook that I also orderd arrived today and I realy love it.

This quiltbook is just on the market and its called:
The Farmer's Wife Sampler Quilt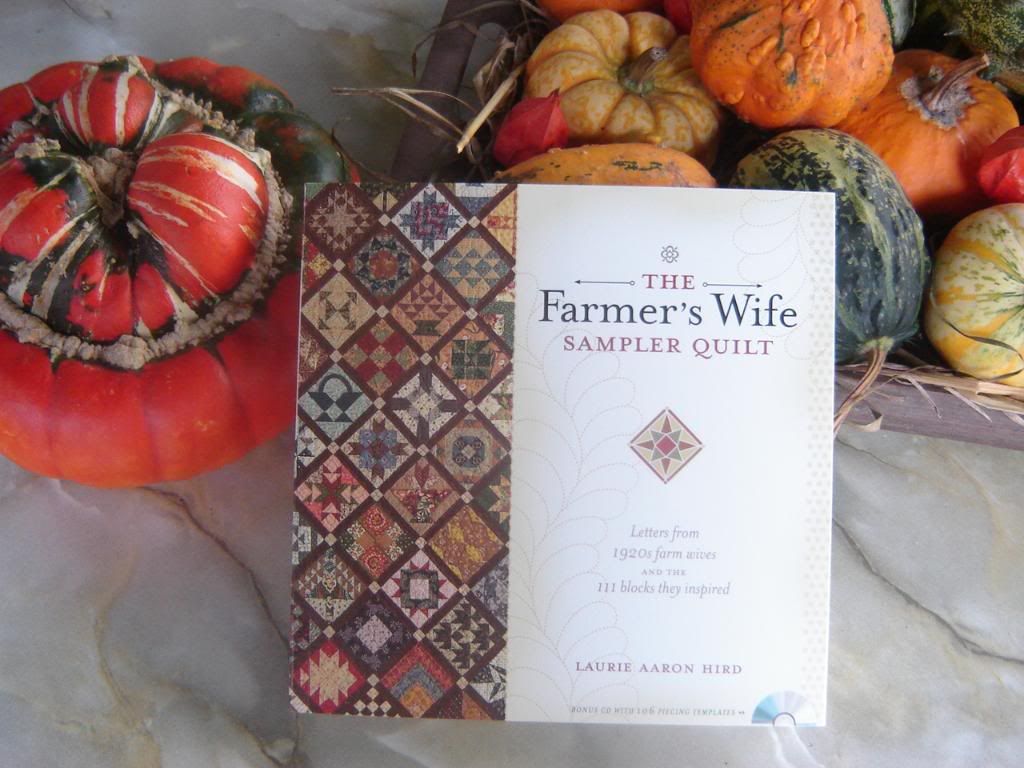 Inspired by the 1922 Farmer's wife contest, Laurie Aaron Hird created the Farmer's Wife Quilt, a queen sized sampler quilt with 111 traditional farm themed blocks.
In 1922, The Farmer's wife magazine posed this question to their readers:
"If you had a daughter of marriageable age, would you have her marry a farmer?"
The magazine recieved over 7.000 letters.
The best answers to this question are included in this book,
along with the traditional quiltblocks they inspired.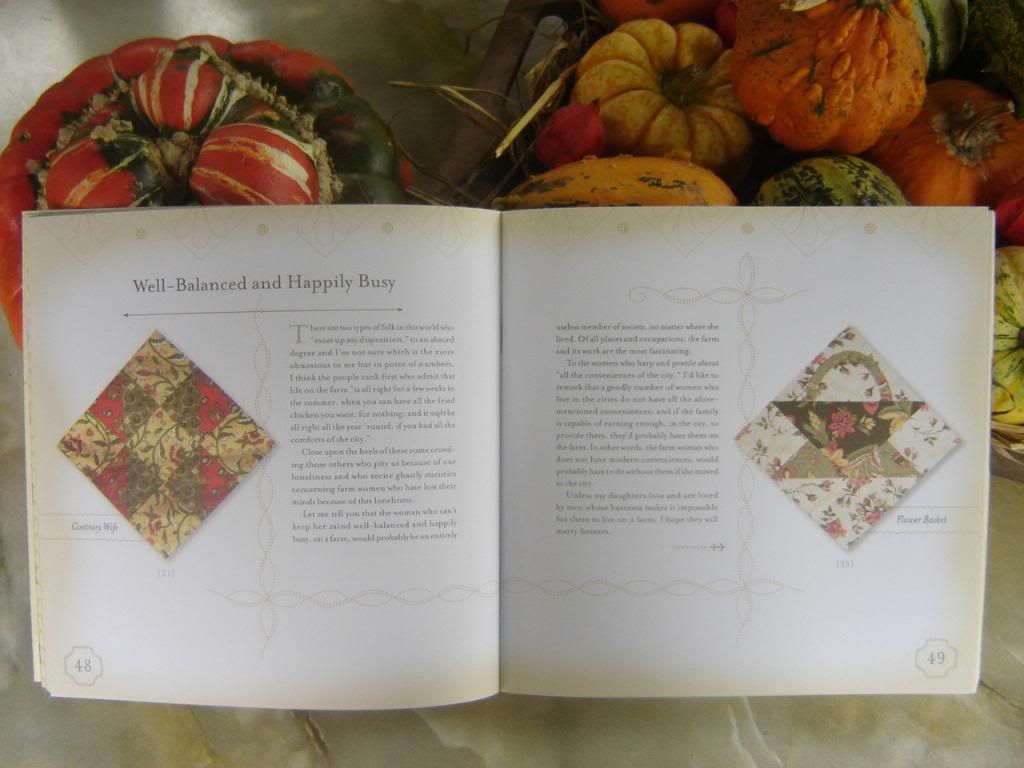 Include is a cd with easy-to-print, full sized templates for al 111 blocks.